Learn how to

get more clients

on Instagram without a huge following

by taking strategic actions!
Felt overwhelmed by trying to get results on Instagram?
Thought about giving up?
Is your Instagram engagement down?
Compared yourself to others because every one seems to be successful but you?
Got upset when using the questions stickers, posting on your feed and getting zero interactions?
Use the power of Instagram to connect with your ideal client
Increase your Instagram engagement
Show up confidently
Work smarter, not harder
Grow your business 
Make money authentically
Build a community of true fans
Instagram is where your people are, you know it. Showing up there will have a huge impact on your business, because the people who need your support, guidance and gifts are using it every day!
You need an easy, affordable option to to get you to the next level. Something that helps you attract and engage your true fans.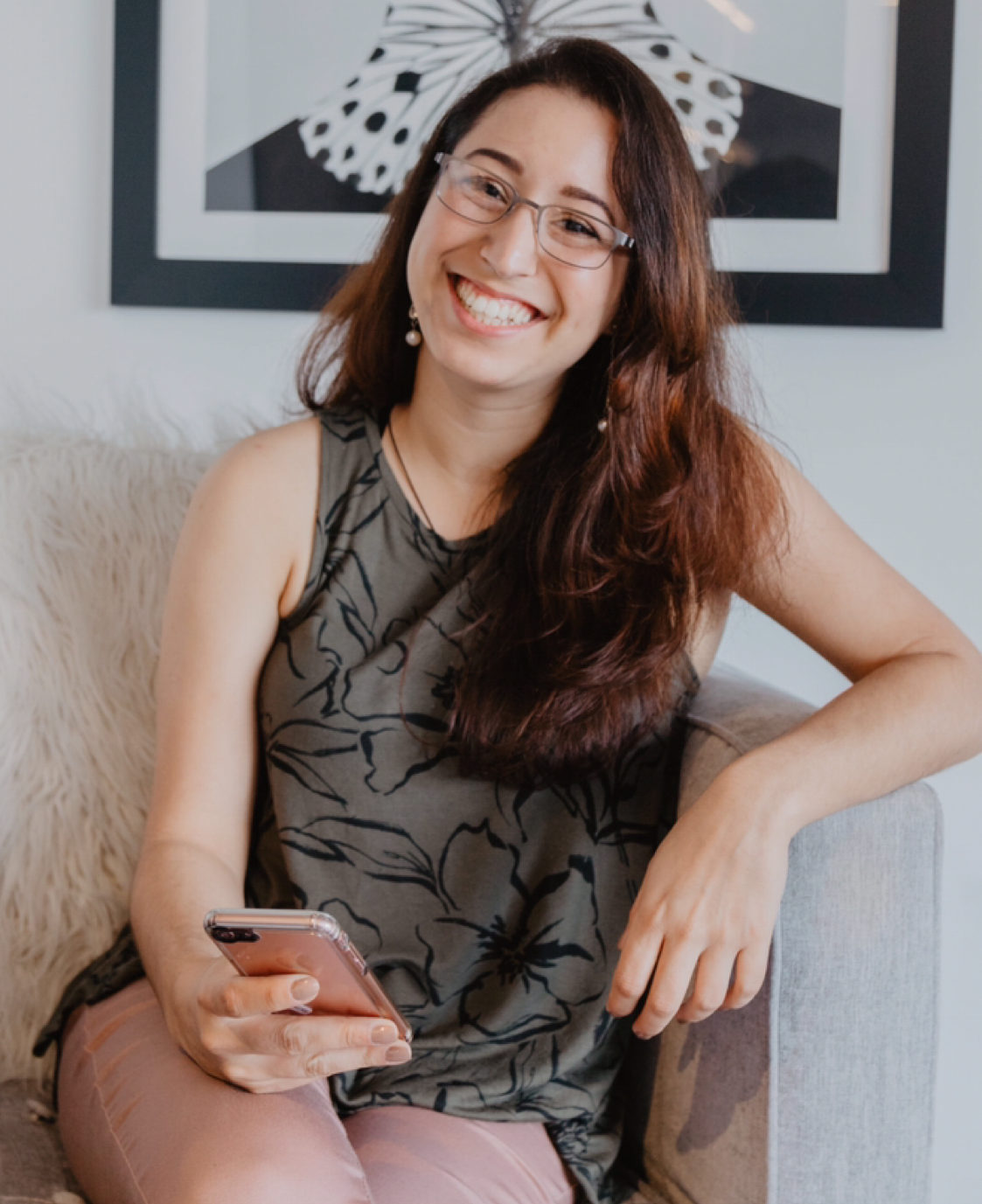 Hi, I'm Naty! I'm your Instagram strategist and overall friend.
When I started out on Instagram, I was lost and overwhelmed. It felt like the amount of information that is out there, made me get stuck.
Finally, I learned how to focus on what matters the most: Take consistent actions to get RESULTS.
I used to overthink about every piece of content and I was not confident showing up. I have now learned how to simplify things on Instagram
That's why I developed this Instagram Course – InstaFly: I want to help you do the same and unlock the power Instagram can offer to your business growth. Spots are limited so I can give you the best support.
Are you ready to take strategic actions and get results with my help?
What you will learn during the course:
THE BASICS: Engagement, calendar/editorial line, followers, ideal client, niche, differentiation, insights, optimize your time.
YOUR BIO – Revamp the bio, highlights, name, picture and your description.
STORIES – Learn about polls, questions, stickers and more.
POSTS – Storytelling with your posts, formatting and creating different kinds of posts for all kinds of engagement.
REELS – Learn the basics to create and post reels.
HASHTAGS – You will learn the basics of how to use hashtags
IGTV – How to create cover graphics to upgrade the look and feel of your channel.
LIVES– How to get people watching your lives and sharing it.
Hosted on a private account on Instagram
Easy to follow content
Short video lessons
Daily tasks for 15 days
Lifetime access to content and updates
First 20 people will get access to an exclusive group chat for 15 days of support and feedback
List of apps to create different stories
Networking community inside the course
30 Instagram tips
Canva 101 + tips & tricks
Stories 101
Instagram recent updates
Don't Wait!!
Offer ends on Thursday, December 3rd.
Payment plans available in the checkout!